Unidentified White Male
White Male
Date Found:
October 20, 2010
Location:
Lexington County, SC
Sex:
Male
Race:
White
Birth Range:
1970 to 1990
Approximate age at time of death:
20 to 40 years old
Weight:
Approx. 160 lbs.
Height:
Approx. 5'3"
Hair Color:
Blonde
Eye Color:
Unknown
Narrative:
On October 20th, 2010, a deceased male was found at the Dreher Shoals Dam spillway area. He was wearing cut off jean shorts size 31, brown leather sandals size 8½, and a red backpack. Inside the red backpack was a blue t-shirt size medium.
Contact:
Lexington County Coroner's Office, Deputy Coroner Laura Grimes-Gould 803.231.8363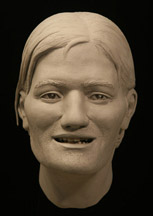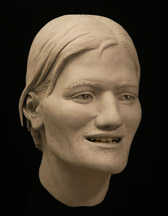 Artist's Facial Reconstruction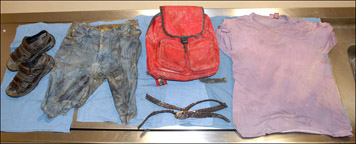 Clothing
top