Unidentified Hispanic Female
Hispanic Female
Date Found:
September 27, 2008
Location:
woods in Calhoun County, SC
Sex:
Female
Race:
Hispanic
Birth Range:
1968 to 1983
Approximate age at time of death:
25 to 40 years old
Weight:
Unknown
Height:
5'4" to 5'9"
Hair Color:
Unknown
Eye Color:
Unknown
Narrative:
On September 27th, 2008, unidentified skeletal remains were found in a rural wooded area of Calhoun County, SC. It is estimated they had been there 18 months or longer. The victim was found wearing a black cotton nightshirt with this "Beary Heavenly" design and a brown leather bracelet with the embossed name "Maria".
Contact:
SLED Cold Case Squad at 1.800.414.2862, coldcase@sled.sc.gov
or SC Crime Stoppers 1.888.CRIMESC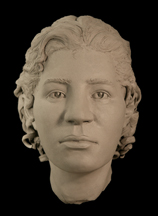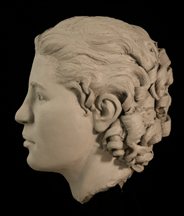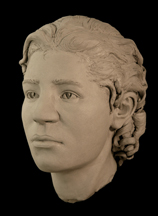 Artist's Facial Reconstruction

t-shirt design on black cotton nightshirt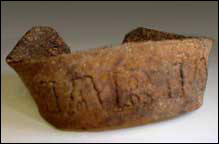 brown leather bracelet with embossed name "Maria"
top