Unidentified Black Male
Black Male
Date Found:
October 26, 1998
Location:
Richland County, SC
Sex:
Male
Race:
Black
Birth Range:
1943 to 1953
Approximate age at time of death:
45 to 55 years old
Weight:
166 lbs. +/- 13 pounds
Height:
Approx. 5'8"
Hair Color:
Unknown
Eye Color:
Unknown
Narrative:
On October 26, 1998, human remains were found in a wooded area near Elmwood Cemetery off of Elmwood Avenue in Columbia, SC. It is estimated they had been there three to nine months. The remains are that of an African American male who had lost all of his teeth. The individual also had a healed nose fracture. Also found at the scene were two leather shoes, a tan t-shirt with the words "Beach Olympics 1990" on it, green sweat pants and a jacket.
Contact:
Richland County Coroner's Office at 803-576-1799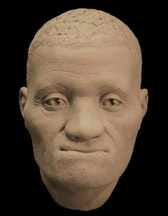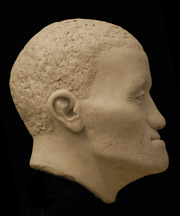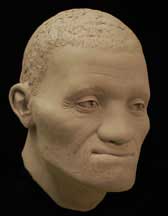 Artist's Facial Reconstruction
top